Harris Scarfe
Directing the future of a national retail chain
Harris Scarfe is a national multi-site retail chain that wanted to bring its brand and retail spaces into the future with a new way to communicate and navigate through their stores. They recognised that the simple act of being able to find what you need in the quickest and easiest way was fundamental to their customer satisfaction and store success.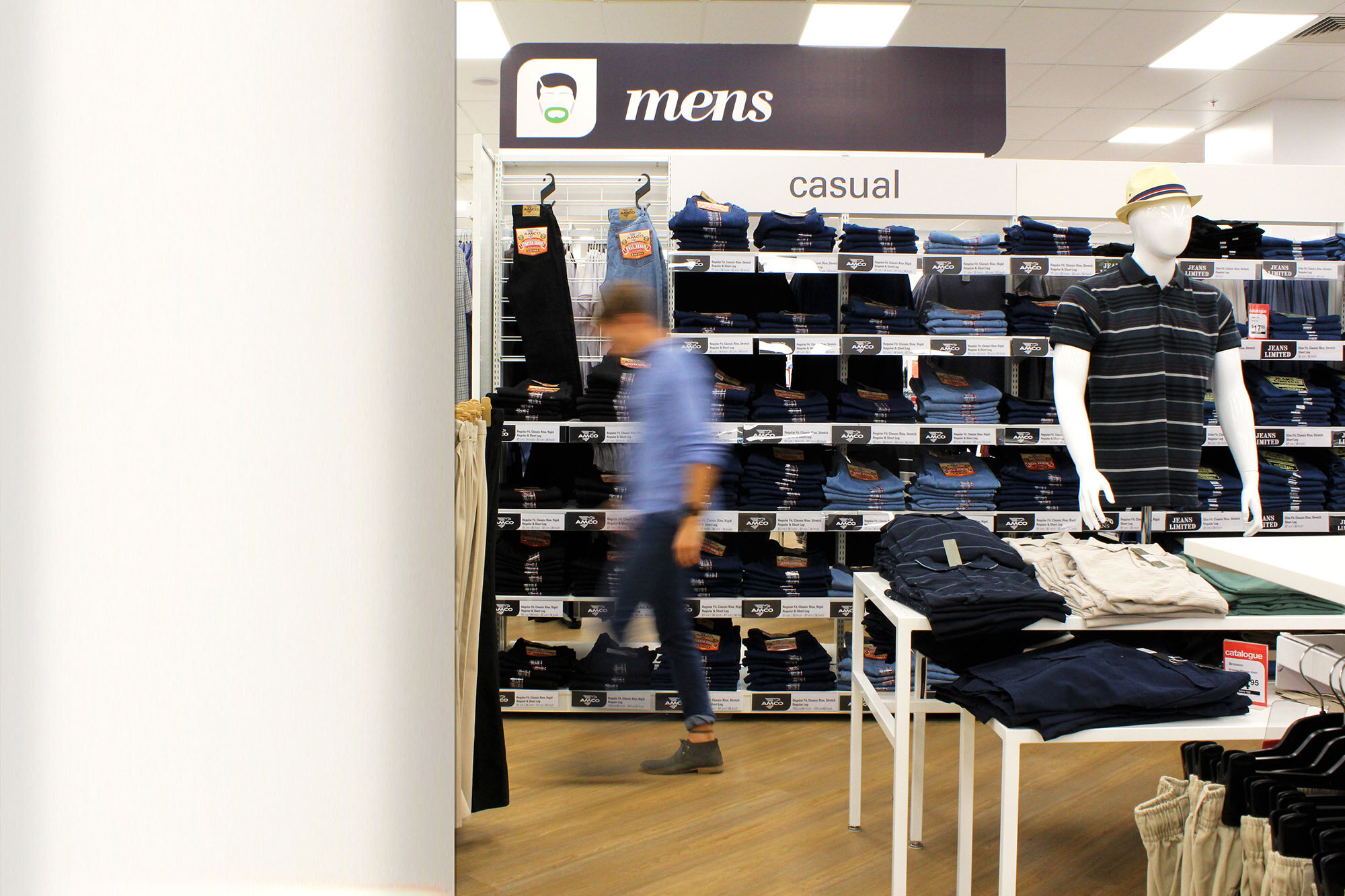 Harris Scarfe engaged BEST. to implement a national wayfinding strategy through their stores because BEST. have two core skills they recognised as fundamental to this project; Human Movement & Branding Expertise.
BEST. implemented a comprehensive retail wayfinding design strategy, and in creating the right solution for the project, developed a new suite of departmental iconography, changing the way that the client communicated to their customers nationally. Not only did the solution look great, but it worked, with a measurable return on in-store customer behaviour and satisfaction.
By advocating for a new way to communicate, BEST. has paved the way for this national chain to direct the future of how they interact with their clients in the built environment.